It took just a few short, devastating months for the COVID-19 pandemic to bring the world economy to a crawl. With stunning speed businesses large and small, from Main Street to Wall Street, have been crippled.
Early on, a flurry of email messages from businesses and nonprofits, large and small, cascaded into our email inboxes, followed by more, as conditions changed from week to week. The broad range of communication tools, communication, and the people who use them, have been in emergency mode.
And they will be — for some time to come. No matter what your business or nonprofit — restaurant, private school, manufacturer, a social services agency, city or town government, art gallery, theater, health care organization–your work is just beginning (again).
As much of the nation edges into a reopening, COVID-19 crisis communications will remain an ongoing priority for organizations and businesses now beginning to re-emerge. Smart, targeted messaging is moving front and center for commerce, industry, nonprofits and Main Street. And you've seen how these messages change from day to day in the worlds of commerce, nonprofit, government and public health.
Chances are, your organization is working hard to keep up.
So now is the time to ask: do you have the nimble tools, resources and staff to meet a new need for COVID-19 communications, internally and externally? Does your organization have a culture of communication to ease your path through this crisis?
What's in your toolbox?
If your messaging tools were working well for you before COVID-19, you are ahead of the game. If you are behind with your tools – website, social media, e-marketing and other communications platforms – it's a good time to revisit, recreate and sync your elements. Efficiency follows–and  efficiency will be key in coming months.
With tools in hand — and your team at the ready — it's time to plan your messaging, which will unfold over months. Some messages are for internal audiences. Some are for external stakeholders. Some overlap as  stakeholders need and expect transparent and timely information.
What to say? Transparency is key.
Let's start with your internal stakeholders–your staff, your board, your donors, your business partners. What do they want to know? 
What has been the financial and operational impact of COVID-19 on your operations? 
When and how will you phase your reopening–by the public health book, or on your own schedule?
What safety measures are in place to reopen or re-engage?
What are your adjusted goals and priorities?
How have you been supporting your employees?
What can your employees expect going forward
How will you manage expectations, inside and out?
How you say it matters.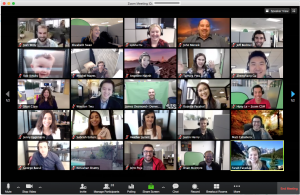 For communicating with your internal team, strive for face-to-face exchanges: either via video conference or in properly distances in-person meetings.
In your internal communications, always acknowledge the stressful impact of COVID-19 on the work and home lives of staff.
Convene regular meetings — in person or online — to communicate progress, developments and business information that pertains to all staff.
Increase your use of recorded video messages to send periodic updates to your employees, board and other immediate stakeholders, when a full-meeting is not needed.
Be flexible — know when NOT to call a meeting. If there is nothing of great substance to report, say just that in a brief message.
Communicating to the world.
Before forging ahead, step back, revisit your communications operation and assess your working assets: your staff and your tools. If you have not yet created a communication culture, it's time to begin doing so.
Offer transparency about the your COVID-19 business impact—briefly – then develop your "forward" message.
Develop a general plan for external communications — balancing your use of the tools: website updates, social media, e-newsletters and snail mailings to re-engage.
Share how you are creating a safe environment for clients, visitors and vendors to resume doing business with you, in-person and online.
Use caution in sharing too much information and detail about your adjusted operations and business goals.
Offer communications of true value to your audience; don't share messaging that doesn't advance your business or organization in some fashion.
Public health and government leaders are guiding much of the "when and how" of reopening, with input from industry. But businesses and organizations are determining how and when to move ahead operationally while also communicating what's happening. Internal and external communications will need careful coordination.
Throughout your efforts, your audiences will seek candor, clarity and forthright information that avoids guesswork and unfounded predictions. Saying "we don't yet know" is entirely acceptable when asked what business will look like in six months, or a year, or two.
B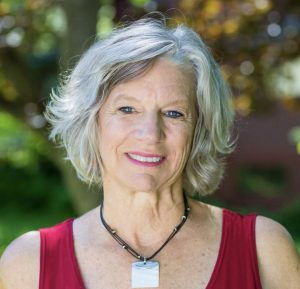 uilding and maintaining trustworthy, nimble internal and external communications – and knowing how much is too much or not enough — will be key in coming months.