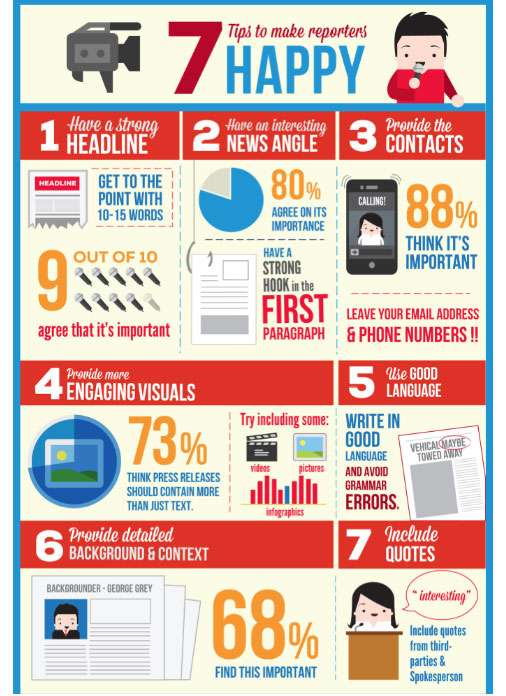 We'll never pitch a bad story.
Media, reporters, editors -- they used to be the only resource for the PR professional -- now they are just one avenue for telling your story. With our journalism chops, we know what sells and what falls flat -- and part of our job is to guide our clients about what to expect from the media.
We maintain excellent relationships with the media. We promise never to pitch a lousy story. We promise to make our clients accessible, credible and quotable.
There's a camera in my face.
If you need media training, we will coach you to shine as a reliable, quotable source. We will put you into a mock radio studio or in front of a camera to help make you comfortable. We won't necessarily assume that your CEO is your company's best spokesperson (so excuse us if we must deliver that bad news!)
Yes or no? We can field incoming media calls related to breaking news, a workplace accident or other crisis that may create an aggressive media environment around your organization.
We encourage all of our clients to check out this handy graphic, ask questions, and share ideas about today's media and the role of PR.
Graphic found at Creative Commons
Explore us further.