We're thrilled to be working with QSM Associates, a Pittsfield, Mass-based software development company that has some excellent geek tools for managing complex software projects for big-time businesses around the U.S. Our mission (and we chose accept it): A re-branding initiative, a new website, collateral materials and public relations strategy for this dynamic tech company.
Our work is in its early stages, but let's take a look at the "before" home page for QSM Associates — an older webite. We will update you as we go with the new design.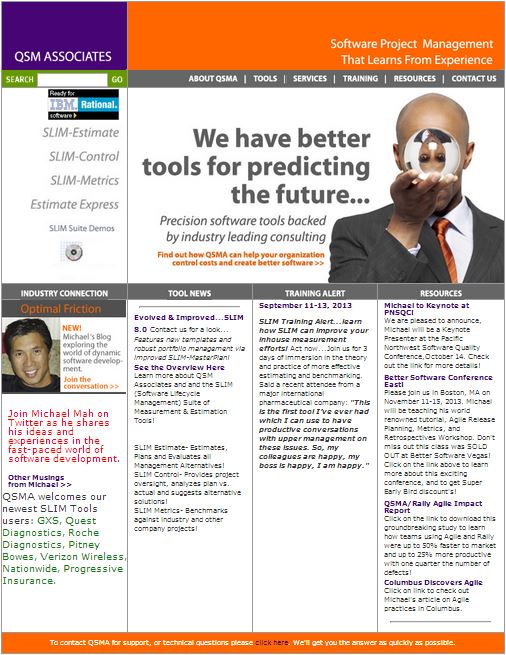 Stay tuned for our progress updates with QSM Associates!
Posted on August 21, 2013