EGLahr PR & Media earns woman-owned small business enterprise certification (WBE)
EGLahr PR & Media has received certification as a Massachusetts woman-owned small business enterprise (WBE) and is also now authorized to participate in the state's Small Business Purchasing Program.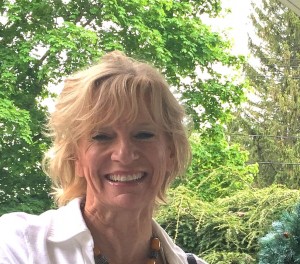 These two designations will expand the state's options for contracting with a Berkshire-based woman-owned communications business, for services in website development, graphic design, public relations, crisis communications and publishing. The Small Business Purchasing Program (SBPP) provides small businesses with priority consideration in state vendor contracts, in order to promote small businesses around the state.
In addition the opening of a second office at 18 Computer Drive, Albany, NY, extends the company's access to clients and networking in the Capital Region.
"These state certifications are a great endorsement for EGLahr PR & Media, which is building a substantial track record as a full-service communications agency with a range of streamlined client services," said Ellen G. Lahr, who founded her business in 2012. "The Albany office expansion is yet another strong leg-up for the business."
Ellen G. Lahr is a former journalist and editor, now providing strategic communications services to clients representing nonprofits and private business, higher education, public school districts, technology and financial services, with a particular emphasis on strategic communication planning for zoning and development initiatives. Among her current and prior clients are Travaasa, the Denver-based developer of the Elm Court estate in Lenox; the new BEHOLD! New Lebanon museum, Berkshire Children & Families social services agency, QSM Associates, and the TMByxbee CPA firm in in Albany, N.Y., among others.
Now with a second office at Albany, N.Y., EGLahr PR & Media will also seek WBE certification in New York State.
Information: ellenlahr.com
Posted on September 14, 2015